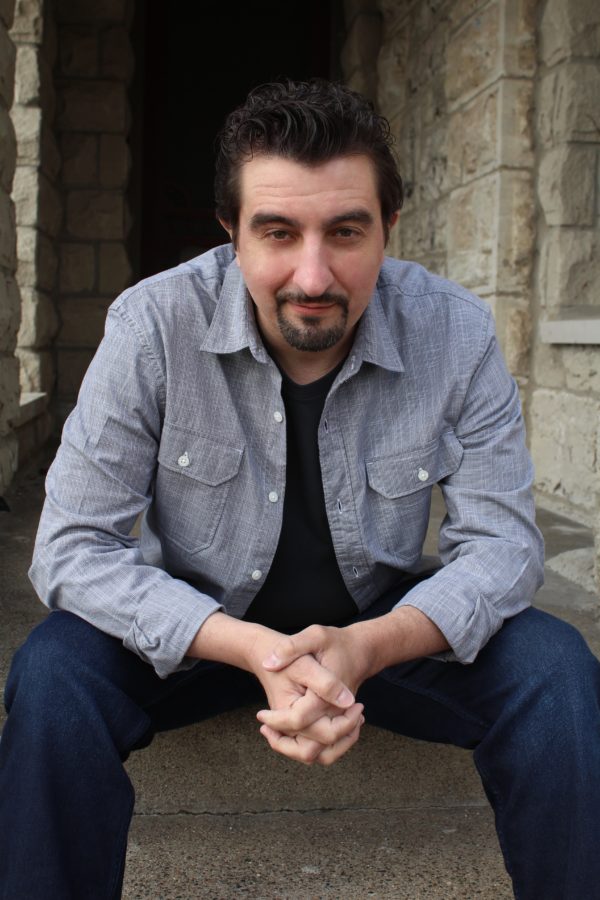 "I just had to tell you that one of the things you said last time I had a reading by you came true tonight. I'm sure you won't remember I was talking about remodeling a trailer but I really wasn't that excited to live in it cause it needed a lot of work and I was worried if I didn't do it I would be stuck in my tiny RV forever. Well we decided not to renovate that trailer and I told my guy that I was content at the moment but I didn't want to stay in the RV for the next 5 yrs. Fast forward 6 months to now and his parents buy a mobile home from a couple that lived at their park. They were going to move back to park since they are getting older. I thought it was a great idea. Yesterday his mom looked at the trailer and he said she didn't really like it. So I spent the whole day cleaning the trailer thinking she would like it better. You mentioned in that conversation that maybe he was trying to surprise me. So tonight I got the surprise.
We went out for a very nice dinner and at the end he said all that was left was for me to make a decision and handed me a completed change of address form and a key. The key to this mobile home that I just spent all day cleaning. It was a really sweet moment coming from him.  Plus it's almost directly across from his house. I'm getting closer to him little by little. Thanks Theo.
P.S. I might need a new reading soon!!!
— Stephanie S., Cape Girardeau, MO
"Hey there. I hope you're doing well!  I'm not sure you remember me but I recall telling you once, that a reading you'd done for me ended up being spot on.  Well, I've got some confirmation for you!  You predicted these about 4 years ago. You said: I'd marry a tall man, over 6′ with distinctive blue eyes.  Fact: I'm married now and my husband is 6'3" with blue eyes that drew me in.  You said: I'd leave my job when I'd really had enough and you could see me with a date book.  Doing something like wedding planning, party planning, or setting up events.  Fact: I left my job of over 15 years "when I had enough".   That was 1 year ago. I started my own Tupperware business when I left my old job.  I have a date book and I organize and schedule parties and events on a regular basis.  I've been promoted to a manager and workng my way up to director.  I hope this makes you and your guides smile! 
Thank you for doing what you do.  You gave me piece of mind and direction when I needed it the most! 
Namaste!"
 — 
Jen S. , Evansville, IN
"Once again Theo comes through! My daughters dog went missing after escaping from the fenced yard… everyone was looking for her. She lives in a rural area so lots of places to hide for an adventurous dog on the run! We know Theo well and called him for help! He tuned into the dog and said she wasn't far and she was near a gas station. Well there weren't any gas stations near by so we were confused… then we remembered. There is a gas pipeline pumping station about 1/2 mile up the road! Maybe that was what Theo saw?  We drove up there and sure enough the dog was sitting on the front porch of some people's house across the street from the pumping station! Thanks Theo! You saved the day and the dog!"
— Kay, Illinois
"Hi Theo. Hope all is well with you. I just wanted to share a validation with you. Last year you told me that I would meet a man this fall, and that by 2017 I would not be living in this area anymore. You told me you saw me moving between 1-2 hours away, and that my move was most likely related to the man I would meet.  Well, fast forward to today… I met a man in August, and he lives about 1 1/2 hours from me. I'm in the process of trying to sell my house, and I'm moving in with him.  So….. just thought you'd like to know that you were right on about all of it, and by the way, I couldn't be happier!! Thank you!!!"
–L. B., Chicago, IL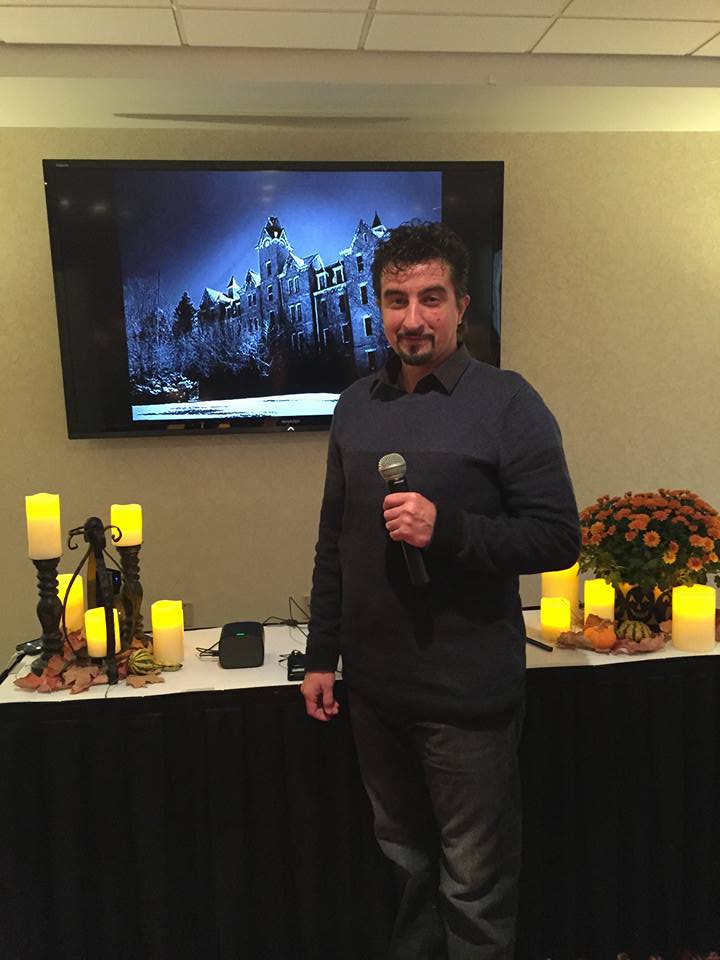 "I just had a reading last night and Theo was amazing as always. One of the best people to get answers/clarity from. I always leave the session feeling peaceful and empowered."
— Stephanie S, Cape Girardeau, MO
"Theo you have an amazing gift. You are kind, compassionate and sincere. Your reading was honest and accurate. It brought me comfort and a sense of peace. Thank you for connecting with my beloved father. I look forward to speaking to you again. All the best."
— Fotini, Australia
"Theo is  one of the few people I feel real with. I never enter a reading asking questions.  I have him simply to read the cards.  He zero's in every time and gets me, so clear. This man is a true wonder.  I call him, friend!  He's never been wrong in any of my reading.  I will always see him when he is in town. I usually, see him twice a year for  reading.  An honest and true person to know.  Love to Theo."
— Ellen, Evansville, IN
"My loved one who transitioned into spirit comes to visit me  through dreams and mediation, too.  Though I receive messages directly, there are times when I just feel "I am not getting this all the way".   Then, I started seeing Theo Kostaridis' name on facebook, then another friend of mine had Theo's business card at his wellness center.   I picked up the card and asked if he knew Theo personally.  Of course, he did and he was highly recommended.   I felt a message to contact Theo to schedule a reading.  When I had that reading, my loved one showed up.  Theo was able to convey messages from my loved one.  My loved one was actually communicating to me that they had "processed all the energy from their past life, the last life we were together" now she was connecting me with these beautiful guides as she was taking on "a new journey".  I felt her love during that reading, and Theo connecting with the new guides helped me align too.  So, as my beautiful Light Loved one would always be a part of our life, I felt peace in the moment, I felt gratitude for knowing she had completed this, and just the magnificence of how special and amazing life is.  So, I am grateful for Theo's readings, connections and passion for connecting us with our loved ones.  Grateful for the guidance."
— L. B., Chicago, IL
"Recently, I received a reading from Theo, where I asked questions about each one of my 3 children. These questions were specific to enhancing their learning experiences. In one of the readings, Theo was able to describe to me how one of my son's more comfortable blending in with the other students. He did not want to draw attention to himself, so really he wasn't fully showing his capabilities on his projects. Theo was able to tune into what was going on with him which was very helpful for me. One insight was to encourage him to take those extra steps at least some of the time. Because if he put himself all the way out there, so he could really feel who he is all the way. Then, when the Universe responds back he will be very clear and powerful in his receiving of what he set into motion.
The reading brought me a sense of peace: knowing the process of what my son was going through in withholding himself. I was able to feel more confident in my daily choices and interactions with him. He also is demonstrating more peace and a genuine expression of joy these days.
Thank you, Theo! Spiritual Parenting is a great honor and it's certainly a community effort."
— L. F., Naperville, IL (Chicago)
"Theo was amazing in his help in finding some lost money!  My friend recently misplaced a large amount of cash that he had saved up.  There was a huge amount of distress as you can imagine, so I called Theo on his behalf to see if he could help.  Theo indicated where the money was…and wasn't, and even how long it would take him to find it!  In that exact amount of time the money was located where Theo indicated!  Much relief for my friend.  Thanks Theo!!"
— K., Quincy,  IL
"Hi,  I wanted to give you an update. The house feels much more peaceful. The biggest thing……THE BOYS WILL NOW SLEEP DOWN IN THEIR ROOM!!!!!! They have been sleeping down in their room consistently since the beginning of January. I couldn't get them to attempt it till we had a New Year's Eve party….since then it's been every night but maybe 3.  Please tell Theo Thank you from the bottom of my heart."
— S., Quincy, IL
"I would Like to say to you Theo you are a gift from God. I know that you work through the Angels when you read for me and others and I want to thank you for that. You have ALWAYS given me a true and correct reading every time. You have helped me and so many others with their life. And I want to say THANK YOU again. I have many friends that want to book readings with you. Please keep doing Gods work through the Angels. God Bless You in all the things you do."
— Tracy, Louisville, KY
"I met Theo about a year ago and in that time he's helped me tremendously.  Theo has helped me with past and present issues and has helped me look toward the future.  Theo is also a great teacher. He's patient and willing to help. He's helped me develop the gifts I have with his sessions and in his seminars. Theo is truly gifted and special and I'm blessed to call him friend."
— Shannon, Louisville, KY
"I met Theo through a coworker who continued to insist that I talk with him. I have always been skeptical of "Psychics" but walked into our meeting with an opened mind. I WAS BLOWN AWAY! Theo not only told me things that only certain people would have ever known but he also answered questions I had about some recent events in my life. He is blessed with a gift. I can't wait for my next reading."
— Ashley, Louisville, KY
"I met Theo through my husband a few months ago. Theo is one of the kindest people I know and he loves to help others. I wanted a reading, but wasn't sure what to expect. The reading you recently did for me was very enlightening, informative and most importantly, brought me some peace and reassurance to my life. You told me things that nobody but me would know. You are blessed with a genuine gift. Your kind and compassionate nature comes through in your reading which made me feel very comfortable. I recommend Theo because you won't be disappointed! Thank you Theo and I look forward to my next reading! I am so blessed to have you as my friend."
— Tina, Louisville, KY
"I've been meaning to write this testimonial for quite sometime. When I first met Theo (Summer 2012), I was skeptical that an individual could be blessed with such a gift. Theo's ability is unlike anything I have ever seen. Without saying a single word,or asking you a single question, Theo can flip the tarot cards and give you insight into all the concerns and questions life gives us. He has always given me clarity, in times when I need it most. Most of all, I genuinely feel that he cares for all of his clients. He gives peace to situations that he knows are troubling. Such an amazing gift, for an amazing person!"
— Jackie, Houston, TX
"I was nervous to see a medium for the first time. I still remember Theo kindly offering in jest that "he doesn't bite", as I walked in for a Tarot Card reading with sweaty palms. I sat and watched him shuffle the cards, when he asked me to split the deck, I felt an enormous amount of self-inflicted pressure. Through my reading, Theo not only accurately and modestly predicted me for my own future travels (all 3 places in one summer!) but also guided me to a path of seeking healing treatment in a very non-traditional way which has proved entirely effective. As if that wasn't enough, he'd prepared me for the loss of a loved one, but then channeled a message that it didn't have to be that way. A month or so after telling my friend, the friend sought treatment for his alcoholism. The one and only thing that had not come to fruition within months of my reading from Theo was the meeting of a blonde songwriter. Romantic interests (especially with a blonde guy – not my type!) so paled in comparison to my other needs that I'd forgotten. And hey, the guy can miss on one thing right?! Wrong.
Last week, I was out visiting my sister when I found out she was thinking of coming to visit me because a guy she'd met was working in the town over by me for the next six weeks. You guessed it, he's a blonde songwriter.
I'm not sure how all that will turn out, but like I said it is of the least importance to me. Theo does truly aim to offer love and guidance. He did that not just for me but for a dear friend, all in one session. He is connected in the most beautiful way, and I'm so grateful he chooses to share his gift with us."
— Anonymous, Evansville, IN
"You amaze people with your gift, you do me. Yes a few time you scared the hell out of me, but it was true and it came to pass so scaring me also prepared me.. I can see it being a blessing and a curse at the same time, remember, people depend on you and your gift. I for one am very grateful for all you have done for me. In my book you are the greatest!"
— Dottie, Evansville, IN
"Theo is one of the BEST Mediums around! He is a Very Trustworthy gentleman! I trust him very much, and very accurate. He does a lot Indiana appearances at 'Barnes & Noble Bookstore'. He is worth following and joining his newsletter to get his schedule."
— Joe M., Evansville, IN
"I first heard Theo on Supernatural Girlz Radio. I knew by just listening to his voice and the way that he helped callers with a kind, gentle and knowing way that he was the intuitive consultant for me. I have read that one of the "must have" features of a psychic is that did their reading give you an overall feeling of hope. And yes!, my reading with Theo certainly did give me a feeling of hope and joy. I wanted to contact my Mom in spirit and Theo described her and my grandfather perfectly. I can't describe the sweet emotion of connecting with loved ones in spirit with Theo's wonderful ability making it happen. Theo was so thorough and gave me answers to questions that I hadn't even asked yet. I received closure on questions surrounding my Aunt's death which I didn't think was possible. Theo was really supportive with some agonizing business decisions too. The reading was packed full of answers and support. I never felt nervous or rushed or funny about asking anything. I am so happy and grateful to have had the opportunity to have a reading with Theo and I have already highly recommended his counsel to others. Thank you Theo for sharing your awesome abilities! I would love to "ghost hunt" with you someday! :)"
— Denise, Columbus, OH
"I learned through a friend about Theo's gift. Even with her recommendation, there was a bit of ambivalence when I contacted him for the first time. That feeling disappeared when the reading started. I was in the middle of some very major life changes. Theo helped to guide me in the right direction. Some of the things he saw for me seemed very improbable at the time. As time has passed and events have unfolded, I have been shown that Theo was spot on with what he saw for me. He not only told me what I'd be doing for a living, but the city I would work in. I'm still on the road to getting my life back on track. Theo has helped me to let go of the fear and pain that has blocked my progress. I still face a few challenges, but now I face them with a smile. For anyone needing insight and guidance, I highly recommend a reading with Theo. Or if you just want to sit down and watch him use his amazing gift, it will be well worth your time and money. You may just learn something that could change your life."
— Cyndi, Washington, IN
"Theo listens with so much more than his ears and sees with so much more than his eyes! And he shares the guidance he receives with respect, sensitivity, and clarity. He's an open, loving channel. He honors his gifts and those he serves. I thoroughly enjoyed our readings and felt inspired and heartened by each one. Thank you, Theo!" 
— Juliette, Chicago, IL
"Theo has helped me thru many things in my life. From clearing my home. When I met him I felt a connection and decided to take his class. I felt I finally met someone who understood what I was going thru. He helped me understand my gift and take it to a different level. I'm no longer scared of what I'm feeling. He has helped a lot of my personal friends with life issues. Theo had helped me find my missing dog. He also gave me personal validation from someone that didn't make it to this world. Which in turned helped me to heal. He is great. I'm grateful to call him my mentor but most important a good friend that I can text or call when I need him."
— Nichole W., Evansville, IN
"My Daughter insisted I have an over the phone reading with Theo. I was very very skeptical, but my Daughter said I would not be disappointed. Two minutes into the call he shocked me and told me things NO one would know. He saw us moving into a home about 2 miles from where we currently live (we are currently looking at a home 2 miles from where we live) and he said we were going on a Caribbean cruise next year (we are currently planning this vacation and I haven't told anyone). My Dad past away when I was young and it was very comforting when came through knowing he is always around me. This reading meant the world to me and I am so grateful I was able to connect with family members that had passed on. I recommend Theo for a reading – Thank you so much Theo you have an amazing gift!"
— Pat, MA
"He has met with me a couple of times and everytime, he would say situations that were about to happen and they did, with the time he told they would. I would go back to him, to ask about other situations in my life, He was always on the dot. Very certain answers. I really, really recommend him his service. He would tell me things without me asking him."
— Claudia, Evansville, IN
"Many thanks for sharing your special gifts with me, with such insight and such generosity. Your reading: sparked some deep thought on my part, helped to allay some fears and encourage hope and an eagerness for what's yet to come. God has blessed you with a unique gift and you share it with kindness, sensitivity, gentleness & benevolence. Please accept my deepest appreciation. All the best to you, Theo!"
— Anonymous, New York, NY
"I'm a notorious skeptic, so when a friend convinced me to see you, needless to say, I was leery of what I was about to hear. When my reading was over, though, I was left with a sense of peace that I hadn't had in quite some time. I am amazed at your intuitive gift and so thankful I met you. You knew so many things about my life that I had told no one, and offered me answers in my time of need. Thank you for using your gift to help others!"
— Emily, Princeton, IN
"The first time I made an appointment to see Theo I was very nervous because I was in a rough place in my life: anxiety, depression, crappy job. Theo gave me hope not only about the future, but also about my present circumstances.He is so kind hearted and easy to talk to. I have now seen Theo three times and each time has been a new amazing experience. He is on point with my feelings. He is genuine with his words and actions. He has become my friend and I would recommend anyone seeking peace, comfort or answers to seek his help. He has a true God given blessing and can help change your life."
— Elizabeth, Mount Carmel, IL